UPDATED!! COVID 19 – How Ionic Air Purifiers Can Help!
Protect your family and SAVE money at the same time! $200 $300 off (updated discount from last year) each Air Oasis Nano! See below.
You would be hard pressed to speak to anyone that has not heard of COVID 19 or the Coronavirus. This has not only flooded the news but it has infiltrated our personal lives, it has disrupted many businesses, and government activities. It almost feels like we have been put on restriction as when we were teenagers. Please don't get me wrong, I understand completely why these steps are being taken. I read that "we will never know how well we prevented the spread of this virus, but if we do nothing, we will surely realize the effects of doing nothing".
To watch the spread of this disease, is to show how much of a global economy that we have, and how much international relationships play in our world today.
I read an article that highlighted 19 people who went to a large conference and picked up the conronavirus. Ten people stayed in China, others flew back to France, the UK, and Italy. They brought the Coronavirus to their respective countries. As of 3 days ago, the virus has spread to over 150 countries (Businessinsider.com).
But what can we do in our homes to help contain the spread of this virus?
Of course there are the basics …
• wash your hands for at least 20 seconds with soap and water…
• cover your mouth and nose if you cough or sneeze …
• avoid close contact with those who are sick …
• put distance between yourself and others (6ft is recommended) …
• do not touch your face, mouth or nose with unwashed hands…
• stay home if you are sick….
Here is a complete guide to preventing the spread of the COVID 19 (Coronavirus)… https://www.cdc.gov/coronavirus/2019-ncov/prepare/prevention.html.
How Ionic Air Purifiers Work
"Ionization is a process that blankets an entire room or home, addressing viruses both in the air and on surfaces. It is a far more thorough and superior approach to home health than filtration-only systems. Filters are passive: they only treat what they trap in the filter media." (Source: https://info.airoasis.com/blog/ionic-air-purifiers-and-covid-19 )
Another answer to helping prevent the spread of viruses is air purification. One solution that we have been offering at Arctic Air, Inc. is the Air Oasis Nano. The Nano helps to destroy mold, mildew, bacteria and viruses. Here is a short video to help explain how the Air Oasis Nano works. (Click here)
Ionic air purifiers, such as the Air Oasis Nano, have a proven track record against viruses similar to COVID 19 (ie CoV-2 – also known as SARS).
Do you want to know about the science and some more of the details behind this technology? Here is a video recording that explains it better than I ever could begin to explain. (Click here)
Would you like to protect your family? (YES) Would you like an easy way to clean your air through your central air conditioning system? (YES) Can you see the value of having whole house air purification? (YES)
The answer is "YES", and we are available to get it to you!
Here is our offer!!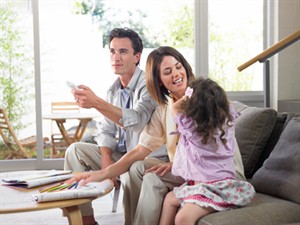 Our regular retail price on the Air Oasis Nano is $899.00. We currently are running a special on this for $699.00 $599, installation included. That is $300 off the whole house system. We are not raising the price for this "pandemic", we are lowering prices to help everyone to stay safe. (One Air Oasis Nano is needed for each ac system that you have. The only maintenance that is needed on this product is to change the bulb every 2 years! Offer expires June 1, 2021.)
Call today (843-821-0937) or make a request online (Service Request) to schedule your installation and protect your family with the Air Oasis Nano!